NEWS
HEALTHY INTERIORS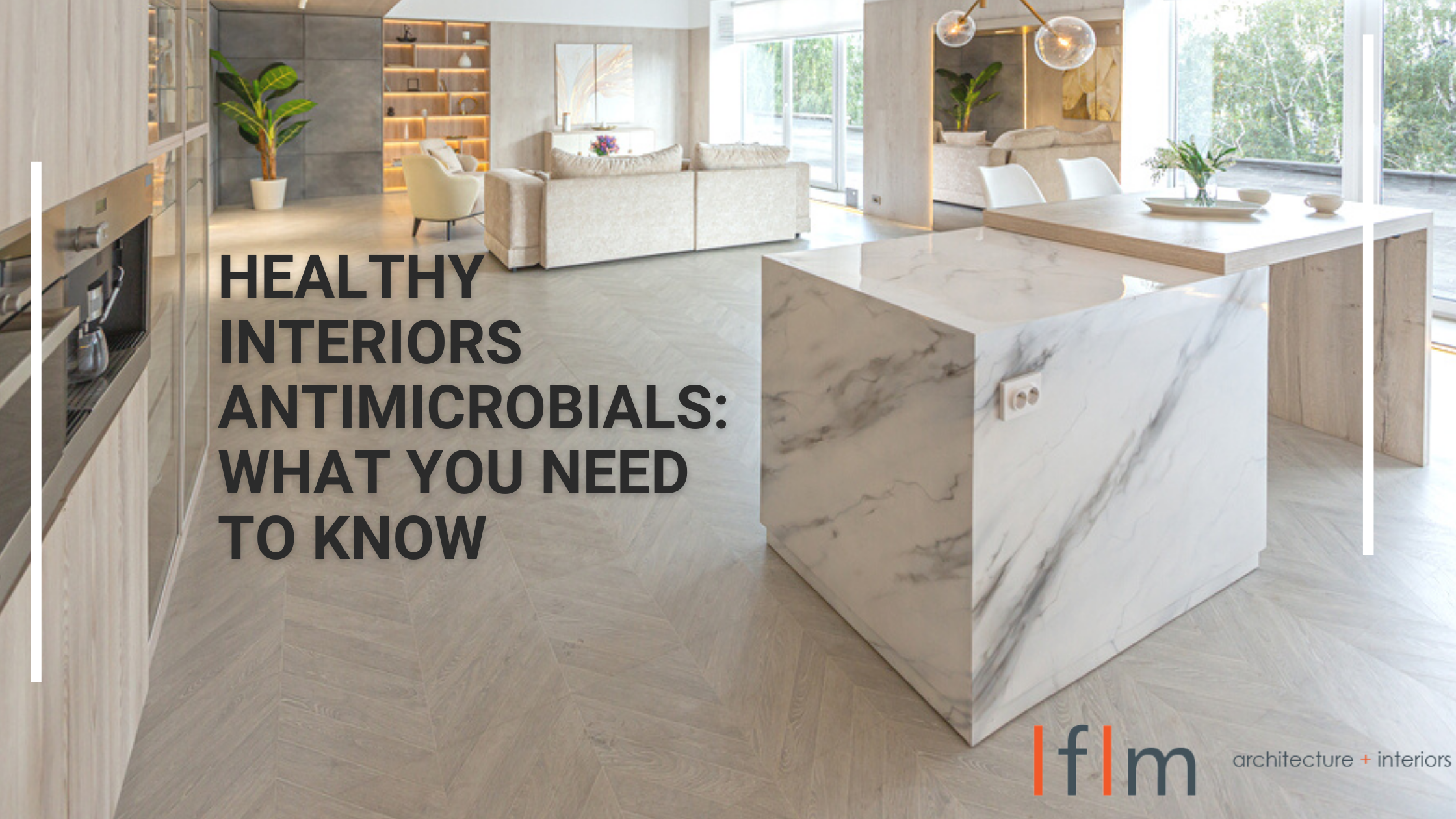 Antimicrobials: What you need to know
By: Sabrina Leggett Interior Designer, BSc (ID), NCIDQ, ASID Professional
Introduction
As antimicrobials are becoming more mainstream and a preference by consumers, it is important to dig deeper and understand the misrepresentation of this added feature. Is it contributing to healthier interiors or just giving "peace of mind"?
What are Antimicrobials?
Antimicrobials are substances that destroy microorganisms or inhibit their growth. While there are naturally occurring antimicrobials such as copper and silver, the manufactured additives i.e. Antimicrobial coatings with similar claims, are in fact pesticides. A word that no one wants to hear, much less touch daily.
The identity of antimicrobials as well as the related hazards, can often be difficult for the average consumer to discover. Can we blame them?
With the process's manufacturers must go through to get a product on the market, one would generally feel that all tests and measures have been taken to ensure consumer health and safety. We then trust the science behind the claims and assume our health may be improved or protected as a result.
Usage
Surfaces that are frequently touched such as countertops, doorknobs, pulls, faucets, light switches, textiles, as well as paint and virtually any product that is considered as an interior finish may contain one or a combination of antimicrobials.
Human and Environmental Health
CDC, Perkins + Will and the Healthy Building Network have noted that there is no scientific evidence of building products with antimicrobial treatments being effective to protect health. Kaiser Permanente are presently banning the use of 15 chemicals used to create these treatments as they contain antibiotic resistant pathogens.
What the studies have proven are significant Health Implications such as Endocrine disruptors, Immune System disorders, Cancer, Environmental Toxicity, Water contaminants, Bacterial Resistance, and the creation of Super bugs.
Regarding environmental health, the antimicrobial treatments have been found to leach into water systems. The extent of global contamination is unclear and is currently under further investigation.
Closing
As Designers, it is our ethical and professional obligation to inform and raise awareness when human health is at stake due to building products and materials. We want to encourage everyone to examine science and determine if claims are factual rather than the latest marketing ploy.
With materials and cleaning products alike, keep an eye out for the EPA, Green Seal and Cradle to Cradle certification labels as they are backed with more stringent policies and procedures.
We all desire Healthier Interior Environments however we must not over rely on products to reduce proper cleaning practices or make ourselves sick trying to stay well. All evidence proves that Human Health is best ensured through routine cleaning, sanitization, disinfection, and proper maintenance of HVAC systems to prevent the spread of germs. Tried and true, soap and water will keep the doctor away and is the greenest way to go.
Endnotes:
https://www.canadianarchitect.com/perkins-and-will-and-hbn-continue-to-advise-against-using-antimicrobial-building-products/
https://healthybuilding.net/blog/547-do-antimicrobial-building-products-protect-against-covid-19
https://www.epa.gov/saferchoice/design-environment-programs-initiatives-and-projects
https://healthymaterialslab.org/why-healthy-materials
https://prod-hml.s3.amazonaws.com/resources/Antimicrobial_WhitePaper_10Takeaways.pdf